Lost In The Dark
Release date: September 13, 2023
Track List:
Lost In the Dark (January 2023- April 2023)
Crazy World (June-July 2023)
Sorrow Every Day (July 2022-April 2023)
It Seems Like You and Me (October 2022-April 2023)
Crows (September 2022-July 2023)
Sugar Street (July 2022-April 2023)
Teachers (January 2023-July 2023)
My Stupid Cowboys Socks (December 2022- August 2023)
I Saw A Sign (June 2022-April 2023)
Shake It! (June-July 2023)

Written, performed, produced and mixed by David Prince
Recorded June 2022- July 2023 at The Boatshed Studio, Richland, WA
News stories on "Crazy World" written and performed by Leandra Moreno-Prince and Andrew Caravella
Mastered by Daniel Brummel, Los Angeles, CA
All songs copyright 2023 by David C. Prince All rights reserved.
For Andy & Sam

Thanks to: Andrew Caravella, Leandra Moreno-Prince, Daniel Brummel, Paula Zalucki, Renault Buffoni, Mark Kaufman, Casey & Ann Stanislaw, Gary and Shauna Austin, Rick and Nancy Whitman, Mark & Annie Abel, Mikki Perry and the Three Rivers Folklife Society, Wavy Wayne, John Olsen, Donni Hatchett, Michael Aeling, Henry Masters, Mike & Sally O'Neal, Burt & Sharon Renshaw
I find myself at a, somewhat rare, loss of words as I contemplate the songs on this record. The months during which I composed and recorded these songs were possibly the worst in my life (and I know that Amy feels the same way). I also find myself in another rare situation (sometimes I'm an over-sharer) of wanting to keep the details to myself. So just accept that premise let's move on, ok?
When I got about six months into the record and I listened to what I'd done, I was pretty happy with everything, musically. I was almost equally disappointed when I looked at the lyrics. I thought, "These songs are pretty sad songs! Who is gonna want to listen to this?"
This precipitated a pretty close examination of each song: trying to determine which songs were actually sad and which ones only seem sad to me because I associate them with my personal circumstances at the time when they were written/recorded. There was also a third category: songs which weren't actually sad in any way whatsoever- they were just fuckin' heavy.
Once I had identified the actual sad songs, I wondered if I should leave them alone or try a "Cohan" on them. George M. Cohan (for most people younger than me, who probably have no clue) was an American composer/playwright/singer/actor/producer who was prominent in the early 1900's. He was so successful that not only was he nicknamed "The Man Who Owns Broadway," (there is a statue of him on Broadway in NYC), but he was actually the the first of his profession to receive the Congressional Medal of Honor (for his songs "Over There" and "You're A Grand Old Flag"). I won't go into his biography here, but you can get the main points in the 1942 film, "Yankee Doodle Dandy," starring James Cagney as Cohan. Don't be alarmed when it seems weird - when they made it color hadn't been invented yet.
Anyway, one of Cohan's favorite stagecraft and composing techniques was taking a sad scene or topic and play/stage it in a happy/upbeat setting. I wondered if I couldn't do the same with some of these songs. I could and I did! And now I feel like I understand ol' Georgie boy's motives a little bit - working on those songs became greatly therapeutic - and they are no longer the songs that they once were in overall tone and you may actually break out dancing to them - I have.
Another thing that greatly influenced this record was my conscious decision to slow down pace. For the past few years I have been writing/recording an average of two songs a month. That's a LOT of work. This time around, I made the decision to move slower and take as much time as I needed to get each song sounding exactly the way they should. Do you think that the Eagles were ever tempted to go back and re-record "New Kid in Town" a few years after they released it? Hell no! They recorded the definitive version the first time. That was my goal with these songs.
What this meant was that, unless I was doing the initial basic tracks, I only worked on a maximum of two songs a day. If a song didn't sound EXACTLY right when I listened to it, I had to figure out why and maybe seek out experts who could teach me how fix it. This led me to learn lots of cool new tools and techniques that I was able to employ. Hopefully you can tell by the sound of this record.
The unintended benefit that this process brought me was more time to spend with my wife. Every day, usually around 10 am or so, we'll go about our separate activities for a few hours. She likes to garden and practicing her own music. However, every hour or so, she'll call me and say "Time for a coffee break!" and I always say "OK!" Not only do I love talking with my wife (and coffee!), I also find that my creative batteries are recharged during that time.
In the long run, my decision to slow down opened up lots of opportunities that come when you says "yes" when someone asks if you want to do something. I enjoy those coffee breaks, but I also like going on our walks - both the short ones along the river and the long nature walks just outside our town. I like taking 20 minutes or so each day checking in on Jackie and Shadow (just search "Jackie and Shadow" on YouTube. You're welcome.
I said "yes" when my buddy and long-time musical partner, Casey Stanislaw, asked me to contribute some harmony vocals on his band's upcoming album. I had so much fun with the tune I worked on and Casey loved it so much that I ended up on every single track! I even got to be considered as part of his production team.
Here's the amazing part:
I haven't been to Casey's house for six years - he lives in Central Texas! He emailed me his recorded tracks, I downloaded them to my studio computer and recorded my stuff - then emailed them back to him! We did this for nine songs! I guess he considers me to be a part of the KCD Band now - one who only plays performs one gig every six years, I guess.
The album comes out soon, and I am really looking forward to going back to my old hometown then down to Casey's for the album release party and show (yup, I'm singing)!
As to the songs on this record, well, let's just call them "music therapy." They were all written during a time of extreme stress and sadness in my family and this is how I cope - I write and sing about stuff that bothers me. However, I always hope that my music will be of comfort to someone else who is in pain. If that's you, well, here you go - and I will be praying for you, too.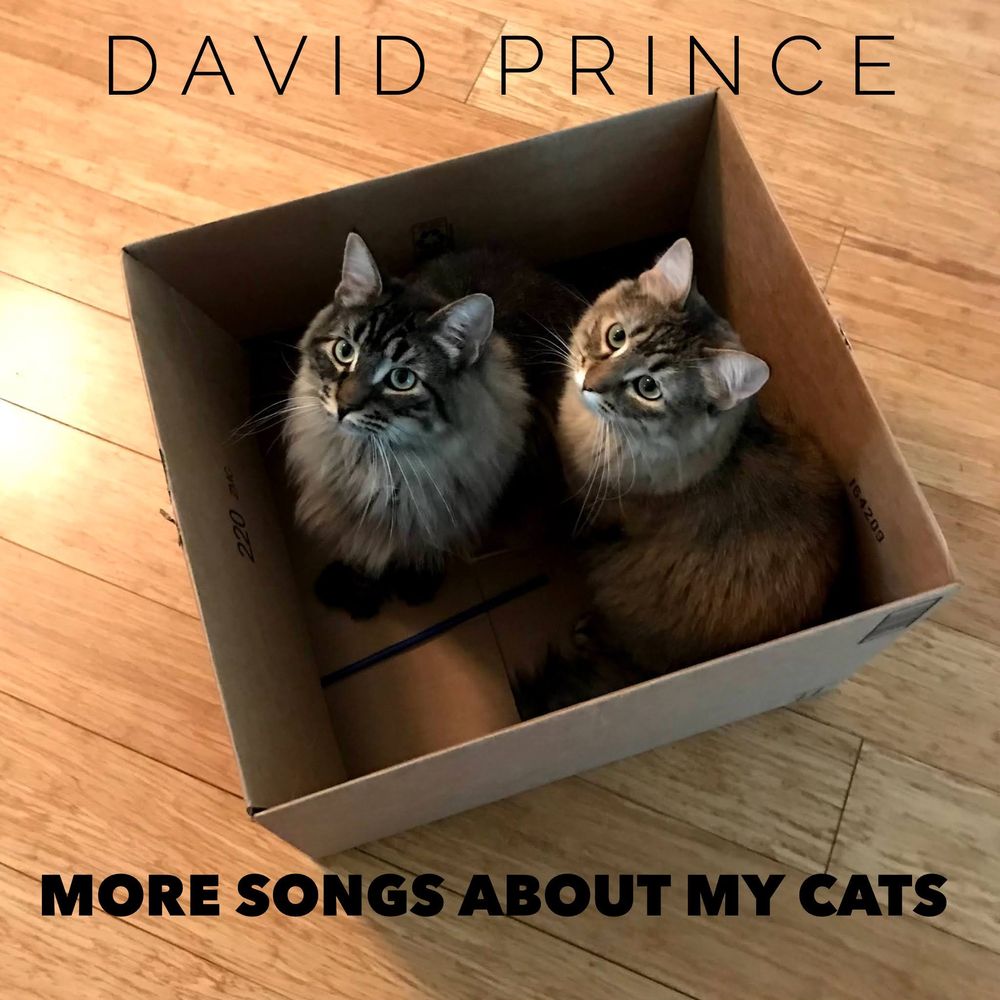 More Songs About My Cats
The Song Was Thunder Road
September 2021-April 2022
"It's a town full of losers - I'm pulling out of here to win."
Bruce Springsteen
Honeydew
October 2021-March 2022
"Oh Mister Blue Sky, please tell us why you had to hide away for so long…"
Jeff Lynne
Joe Strummer
November 2021-February 2022
"The Future is unwritten"
"Know your rights: all three of them."
Joe Strummer
The King of Rock and Roll
February 2022
"You really should have something to fall back on."
My Parents
One More Before You Go
September 2021-April 2022
Another Song About My Cats
August 2021-February 2022
The Emperor Has No Clothes
August 2021-March 2022
"His ham-handed, doomed, blundering and embarrassing efforts to undo that election, together with his heedless call to arms on January 6, showed him once more to be the naked emperor, evident not only to his enemies but, with ever-deepening sighs of incredulity, also to his allies."
Michael Wolf
Stuff I Heard At The Donut Shop
November 2021-April 2022
I'm Done
November 2021-April 2022
Change Your Mind
November 2021-April 2022
Yet Another Song About My Cats
January-April 2022
 Written, arranged, performed, produced and engineered by David Prince
Recorded and mixed at The Boatshed Studio at Seven Pines, Richland, WA
August 2021-April 2022
Mastered by Daniel Brummel,
Los Angeles, CA
All songs copyright 2022 by David Prince, B.M.I.
All rights reserved
Thanks to: Daniel Brummel, as always, for his ears and expertise in helping me finish this record.
Rick and Nancy Wittman, Tammie, Jessica, Eric and Ashton, Kristoph Klover, Casey Stanislaw, Renaud Buffoni, Mark and Annie Abel, Gary and Shauna Austin, Mark Kaufman for their friendship and encouragement.
My family:  Barb, Jim, Leslie, Michael, Ryan, Adam, Mark, Julie, Ty, Sarah, Tim, Michelle, Nathanael, Joel, Rebecca, Nick, Elaina, Annalynn and Aiden.
Andy, Mary, Jenna, Quill, Sam, Leandra, Gil and Lolly
A few notes about the record:
I actually started this record while I was finishing the mixing of my previous record, "Sol y Sombra," back in August of 2021.  The songwriting game, which I have been a part of since 2017, does not stop just because every waking moment that you have is spent finishing an album!  Oh no - you gotta keep writing.  I believe that our prompt that time was "madman." 
Oh no…
The song I wrote was "The Emperor Has No Clothes."  What I submitted for the game was not much more than a cool drumbeat with some lyrics.  I filed it away and moved on with finishing "Sol y Sombra."
The next song I wrote was "Another Song About My Cats" which, admittedly, is a goofy song.  I really can't say where that came from, but I still really like it.  It is a classic example of the old "infiltrate then double-cross" strategy espoused by Rick Nielson of Cheap Trick.  The trick is to lure you into a goofy song, supposedly about my Mookie & Maisy (you met them on the cover of my "No Hard Feelings…" album and the video for "But You Do") - then make the song about something much less cute.
Incidentally, I wrote that song at about the same time that I took the photo that's on the cover.  The moment I took that photo, I knew that the album would be called "More Songs About My Cats."  I also predicted that I would not write any more songs about my cats. That particular prediction didn't quite pan out.   As a title, it works in the same way as "More Songs About Buildings and Food" worked for Talking Heads.
One day, back in August, Amy & I ventured OUT OF OUR TOWN (this was just about the time that the Delta variant of the Covid-19 virus was starting to appear) to do something that we hadn't done in over two years:  go to a live concert!  The show was the opening night of the Wilco/Sleater-Kinney tour in Spokane and we were excited, vaccinated, boosted and very nervous.  A live indoor show?  Was this a smart thing to do?  Well, we figured that there were some strategies that we could employ to minimize the risk, and off we went.  As I started the car, I said "We've got the radio on full blast and the windows are down!"  As soon as I said that I thought "Whoa!  There's a song there!"  There was:  "The Song Was Thunder Road."
Later in September, I wrote "One More Before You Go.  I really don't remember what inspired me to write that.  I'm quite certain that I experienced something similar to the narrator of the song describes and would estimate that 95% of the guys out there, throughout the world, have too.
Hug your moms while you can.
"Honeydew" was the first prompt for October in the songwriting game.  This one had me stumped for a while because, I don't like the fruit that much.  I'll tolerate it, and have never actually purchased it - unless it's part of a pre-cut fruit platters.  Thankfully, as usual, God helped me to see this particular angle from which to build the lyrics.  For some reason, I had ELO's "Mr. Blue Sky" going through my head, and I hope that some the relentlessly upbeat vibe in that song comes through in "Honeydew."
After I got "Honeydew" tracked, tragedy struck!  Ok, it wasn't really tragic - but didn't it give that opening sentence a real zing?
The truth is, I got writers block.  It didn't last but a couple of weeks, but it sure felt strange - I usually have any number of song ideas saved in my phone and can usually come up with something.  Not this time.  It was a little bit like losing your appetite for a couple of weeks.  I spent that time editing and mixing the first five songs.  "The song will eventually appear - don't worry," I told myself.
A few weeks later, the floodgates opened!  In November, I wrote four songs (which, for me, is a lot)!  I can't remember the exact order that I wrote them, but I'm guessing it was like this:
"Joe Strummer" was kinda my response to our country's reluctance to act boldly to address climate change and control our use of plastics. This was inspired by two recent experiences.
The first was the intense heat dome that covered the Western United States, where I live, this past summer.  Starting on June 5, we experienced about sixty days in which the high temperature was 100 and above, including a day when we reached 116.  It was no joke.
The second was discovering that one of our cats, Mookie, has a condition that makes her want to eat plastic.  Apparently, it's not uncommon amongst cats.  Anyway, her love of the stuff - especially produce bags and packing materials, prompted us to examine and control the amount of plastic that we allow in the house.  Try it - you may be surprised.  Next, consider that every bit of plastic EVER CREATED is still here, on our planet.
"Joe Strummer" was a weird song, both to write and to record.  I was addressing the prompt, "future."  As I brainstormed ideas on how to proceed, lyrically, my mind kept returning to an old quote from the Clash, from the "Combat Rock" album's opening track:  "Know Your Rights," and subsequent tour merch:  "The future is unwritten - know your rights."
As I mulled that over, I thought to myself, "Joe, you didn't live long enough to see what's happening in the world right now.     . " Know Your Rights?"  I think you should have said to know what's right from wrong!"
 As for the music, I eventually have to write, arrange and record two different versions of this song after I realized that my first version was very, very similar to "Russian Olive" (from "Sol y Sombra).  So yeah, I had to start over.
"Stuff I Heard at the Donut Shop," the second song I wrote that month, is part two of a four-song "suite," if you will, about the state of the USA in the Fall of 2021 ("The Emperor Has No Clothes" is part 1). To be honest, I actually made up the whole scenario in verse one.  However, I have heard that conversation here and there, and that scares me.
The third "November" song was "I'm Done."
Before anyone emails me with those "Who is that song about?" questions, let me say that the answer is: no one.  I just wanted to express my frustrations I was struggling with after dealing with all the post-election disinformation we've dealt with this year.  I just don't know what to say to these folks anymore.
Lastly, for that month anyway, I wrote "Change Your Mind."  Actually, I got the idea for both of those songs while I was on my daily walk one day.  The same problem that prompted "I'm Done" made me also think "Well, how do I fix it?  My answer was, on that day: "Maybe I'll just have to say goodbye to those people until they change their minds."  Not the best solution, I know, but sometimes that's the way I feel.
At that point, I was starting to feel that the album was starting to have a pretty negative vibe - which was unacceptable.  I needed to write some more positive songs! Fortunately, I got a new guitar in January.
Why is that significant?  Well, I guess it's not, really, except that the very first thing I played on that guitar was the little riff that turned into "The King of Rock and Roll."  I was noodling on the new guitar on the patio while my grandkids created chalk art on the driveway, and I played that little riff and thought "Hmm..,that could be a song!"
The lyrics, which are very autobiographical, are all about the dreams that parents have for their kids and choices we make that determine the course of our lives.  It's one of my favorites on this record.
And then, the record was done!  Or so I thought.
I had completed the mixing in March and had sent the tracks to Daniel Brummel for mastering and we were well into the process when I stumbled upon a forgotten set of lyrics on my iPad.  It was another, alternate version of "Another Song About My Cats," which I had, at one time, considered as a "coda" to the album.  I re-read the unfinished lyrics and thought "Why didn't I finish this?!  This was a good idea!"
I contacted Dan and asked how much trouble I would cause by adding another song to the album.  He assured me that it was cool, so I finished the lyrics and recorded "Yet Another Song About My Cats" the next day.
Now the album is done. I loved making it, and I hope that you love it, too!
Now I gotta practice - it's 2022, and there are gigs to prepare for!  Isn't it great to have access to live music again?  Whether it's me or anyone else, I hope that you take any available safe opportunity to go out and hear some live music this year, wherever you are!
Thanks for listening!
Dave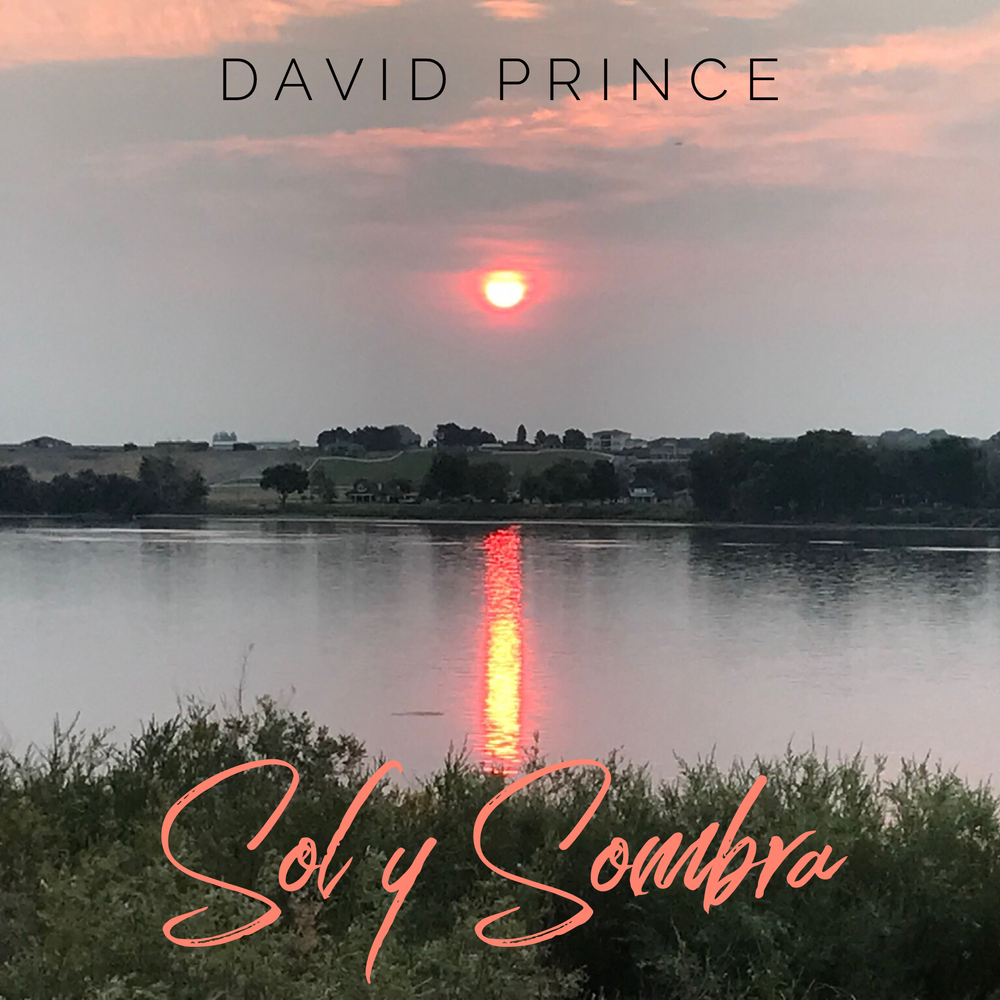 Sol y Sombra
About the album
Days Like These June-August 2021
I Was Gonna Write A Song Feb-July 2021
Fun and Games April-July 2021
Mexico April- August 2021
Instacart Girl June-August 2021
Snow All Day February-July 2021
The Fine Line May-July 2021
The Safety of the Shadows March-August 2021
Russian Olive May-July 2021
Silver Lining  March-July 2021
Next Time May-July 2021
All songs copyright 2021 by David C. Prince, BMI
All rights reserved
Recorded February-August, 2021 at The Boatshed Studio at Seven Pines, Richland, WA
Written, performed, arranged and produced by David Prince
Mastered by Daniel Brummel, Los Angeles, CA
Cover photography by Amy Prince (front) and David Prince (back)
This album is dedicated to the Moreno Family:  
Pete, Mary, Gilbert, Lolly. Robert, Veronica, Alison, Leandra, Sam, Mike, Vincent and Jay.
Special thanks to Daniel Brummel and Renaud Buffoni for their generous help and input with this record.
Thanks to:  Gary & Shauna Austin, Penny Patterson, Mark & Annie Abel, Casey Stanislaw, Kristoph Klover, Daniel Brummel, Renaud Buffoni, Rick and Nancy Wittman, members of "The Songwriting Game," Andy, Mary, Jenna and Quill Prince, Sam and Leandra Prince
As always, all my love to Amy.  Thanks for all your patience and encouragement.
About the songs:
"Days Like These":  I wanted to start out the album with a bit of foreshadowing.  I arranged really short instrumental versions of "Next Time" and "Russian Olive," and this one seemed to work nicely.
"I Was Gonna Write A Song": I literally wrote this out of frustration, as I had a deadline in the songwriting game and had no inspiration whatsoever.  When I had finished writing it, I still wasn't sure if it was any good or not.  However, this recording sets the tone for "side one" perfectly:  light, breezy and sunny.  It could almost be an Eagles record.
"Fun and Games":  This song was written for a prompt in an online songwriting group that I belong to.  It has a real cool powerpop vibe, I think.
"Mexico" was written shortly after the whole power fiasco in Texas in February 2021.  If you're thinking that it is written from the perspective of one particular real (and despicable) person, who can say?  Texas is where I grew up, and I have lots of friends down there who really had a tough time with that whole situation.  This one is for them.  
"Instacart Girl": As writing and recording for this record neared completion, I realized that the story that I was trying to tell still felt incomplete.  I felt that side A (yeah, I still think in terms of vinyl records) needed a little more levity.  So I spent some time thinking about elements of pandemic life that might be funny, and I thought of grocery shopping and Instacart.  This song is kind of a companion to "Corrugated Girl" from the "No Hard Feelings" album:  another song about weird obsession.
"Snow All Day" was, perhaps, the easiest song I have ever written.  We had a late winter snowstorm here in Richland, right before the release of "No Hard Feelings…"  In fact, that snowstorm really threw a wrench into the filming of the "Front Row Seat" video - those scenes of me playing guitar under the "reading tree" were filmed about two days before the big storm!  We had to wait a couple of weeks to shoot the video of Wendy and her dogs and, of course, Harley and Bo.  Anyway, we had this big snowstorm, and I sat by the window in the living room and watched it snow and this little tune just came out.
"The Fine Line" is a little rocker about the line we walk each day as we make distinctions and choices.  My favorite line is: You'll always be on the right side of the line by putting others before yourself."
"The Safety of the Shadows:". My wife and I were listening to a lot of Jackson Browne during the period when I wrote this.  Amy pointed out to me how Jackson's songs are less straight-forward, lyrically, than mine usually are.  I kinda took that as a challenge:  writing about a certain subject or experience without coming right out and saying what that is.
When I was recording "Russian Olive," my goal was to create a song that sounded absolutely joyful.  Joy at the opportunities afforded us by the Covid-19 vaccine.  The idea that we might be able to finally be able to live our lives with a sense of normalcy.  As I write this, I feel as though the Delta variant and the ridiculous number of unvaccinated people in the U.S. has made this song a little premature - but I like to think of it as a song of hope for the future.
"Silver Lining:" I was trying to write a song for a local songwriting contest.  We were supposed to write to the theme of "Silver Linings." I thought that it was a ridiculous prompt.  Where is the "silver lining" in all this?  Now you must understand that my son's wife lost her grandpa and two uncles to Covid-19 within one two-week period at Christmastime this year.  They had moved in with her parents to escape the increasing threat of the virus in Santa Monica and, in his words, "by mid-December, we had gone from trying to keep the virus out of our neighborhood to trying to keep it out of our family to trying to keep it out of our house to trying to keep it out of our ROOM."  So...I was thinking of this when I sat down to write "Silver Lining" and, to be honest, it's more of a prayer than a song.  I really wanted to know what good was to come out of all the stuff we're dealing with now - and not just the pandemic, but the political division and racial strife and, well, the list goes on.  I can't say for sure that I have an answer yet, but I can say for sure what God wants me to do:  he wants me to be the "Silver Lining":  in the way that I interact with everyone that I encounter.  I need to be a beacon of love and kindness.  I am trying, and I encourage you to do the same: Be the Silver Lining.
"Next Time": there is an intended segue from "Silver Lining" to this song.  I tried to think of all the ways that we, both as a nation and as individuals, could have prevented the pandemic from destroying so many lives.  To me, the key line in this song is "Next time, help us understand the consequence of every choice we make."
As always, thanks for listening!  If you haven't done so already, please get vaccinated!
No Hard Feelings...
About the album
No Hard Feelings...
Clean Up Time  Recorded October 2020
The History Book   Recorded August 2020
Listen Up Girl  Recorded September 2020
But You Do  Recorded November 2020
You're Never Gonna Lose Me   Recorded July 2020
See If It Sticks  Recorded December 2020 -January 2021
Corrugated Girl  Recorded August 2020
Front-Row Seat  Recorded October 2020/January 2021
Rainbow  Recorded December 2020-January 2021
That Cow  Recorded September/December 2020
Written, arranged, performed and produced by David Prince
Recorded at The Boatshed Studio at Seven Pines, Richland, Washington
Mastered by Daniel Brummel, Los Angeles, CA
All songs copyright 2021 by David Prince, B.M.I
Except "The History Book," "You're Never Gonna Lose Me," and  "Corrugated Girl" - copyright 2020 by David Prince, B.M.I.
All rights reserved
Cover photo:  Mookie and Maisy, appearing courtesy of themselves.
In 2020, I released an album called "Full Moon Over Crazytown," which was, conceptually, largely focused on the political and social issues surrounding the Covid-19 pandemic.  After that album was released, I followed it up with a three singles ("You're Never Gonna Lose Me," "Corrugated Girl" and "The History Book," included here) that were much more lighthearted in theme and tone.  Frankly, I really got a big lift from those songs, and I decided to make my next album an album of songs that were, dare I say it, more "positive."  So, as the pandemic raged on, getting worse by the month, and our political scene grew more toxic every day, I squashed every impulse that I had to unleash my anger through my music and only entertained song ideas that were happy, funny or ridiculous.  I wanted to make an album that was fun.  It was what I needed.  It was what, I believe, the world needs right now.
Thanks to the following people for their support and encouragement during the making of this record:  Gary and Shauna Austin, Casey Stanislaw, Mark and Annie Abel, Rick and Nancy Wittman, Barbara Puigh, Tammi Davie, Jessica Fisher, Wendy Erikkson, Laila, Chris and Vincent Ghan, The Tumbleweed Music Festival, Mike and Ellen Williams, Renaud Buffoni, Jose Gálvez, Andrew Caravella and Ed Heaberlin.
Special thanks to Daniel Brummel for offering his talent and expertise in completing this record.  For those unfamiliar with his work, he is a member of Ozma, the highly influential band from Pasadena, CA.  He is also a member of Sanglorians.  He has also co-written and performed with Weezer as an unofficial "fifth member." He is a renowned music educator in Los Angeles.  His involvement in this project came, literally, AFTER the album was done - I pulled it back from distribution and postponed my CD order (at the insistence of my wife and son, Sam, who, like me, is a huge Ozma fan) after he offered his assistance unexpectedly.  It was a spectacular surprise, and a great opportunity to work with someone so in-tune with what I was after, musically.  It was a pleasure and honor to work with him, and I hope to do it again in the future.
So...a little bit about the songs...
Clean-Up Time:  One thing we've enjoyed since moving to Richland is the opportunity to spend more time with our grandkids.  Every Wednesday is "Grandparents Day," when the kids come over to play with us for a few hours. It's a lot of fun for us all and at the end, there is usually a mess to clean up.  One day, I said "OK, you guys, it's clean-up time!" and, just like that, I had a new song.  I also think that one could make a strong argument that this song serves as a nice "statement of purpose" song on the follow-up to "Full Moon Over Crazytown."
The History Book:  This last several months have been a great challenge for us all, in innumerable ways.  One day I found myself thinking about how future historians would write about this era, and how I would like to be remembered, I guess.  I purposely released an early version of this song a week before the Presidential Election, hoping that it would make a difference.
Listen Up Girl:  This song was written for a songwriting game prompt:  "Listen Up."  My good friend, Ed Heaberlin, with whom I have worked on many theatrical productions back in California, has told me numerous times that I will, one day, write a musical.  Believe me, I really hope that he's right, but I just haven't been able to figure out how to tackle that one yet.  However, for this song, I literally pictured a scene in my head where this song is performed.  A young man and a young woman stand face to face...the orchestra begins, slowly...he sings the first line: "Listen up girl…" The lights dim…
But You Do:  if you are a songwriter, here is a little tip:  use your phone to capture musical or lyrical ideas whenever they occur.  Your memory will always fail you in this respect.  Apple has a cool app called "Music Memos" which, sadly, they are discontinuing.  Anyway, the first couple lines for "But You Do" came to me at about 1:00 am one morning right out of nowhere.  I grabbed my phone and quickly to the opposite end of our house (so as not to wake Amy) and sang those two lines into my phone.  A couple weeks later I pulled them up and the song was finished about twenty minutes later!
The video for this song was, originally, going to be about that writing/recording process but, it turns out, that the process, aside from that initial moment of conception, is pretty boring to watch.  As I watched the first couple clips that we shot for the project, I noticed that our kitties were important participants so...I included a slightly altered version of the conception story and then just filled the video up with cute cat clips.  Maybe it will become an Internet sensation - everybody likes cute cat videos.
See If It Sticks:  I honestly don't know know how or why I decided to write a song about my first band, but it was fun to look back on that experience.  For this song, I started a list about things that I remembered about it.  By the way, we called ourselves "Storm," and we had a really cool logo that a buddy of mine painted on our bass drum.  Anyway, the list was kinda funny.  It had stuff like:
"We didn't own a mic stand, initially, so we'd hang the mic from the ceiling"
"We didn't have a bass player for a long time"
"We always seemed to have one more guitar player than we needed"
"Our practices always seemed to end when someone's mom got fed up with the noise or someone called the cops"
Anyway, you get the idea.  Anyone who has ever been in a band as a teenager will tell the same stories.  That's rock and roll.
You're Never Gonna Lose Me:  This song was inspired by my undying love for my wife, Amy.  We have been married for 36 years, and have shared countless adventures, the most recent leaving our chosen professions, relocating to Washington, and riding out a pandemic.  It's true:  we're best friends.
Corrugated Girl:  One of the things that kept us sane during 2020 was the return of Major League Baseball.  Thanks to Amy's birthday gift to me, a subscription to MLB TV, we watched almost every game of our beloved LA Dodgers, on their way to their first World Series championship in over thirty years.  One unforgettable hallmark of the 2020 season was the appearance of the cardboard cutouts of fans in the stands.  "Corrugated Girl" is just a little "what if…?" song to commemorate a season like no other.
Front Row Seat:  The cast of characters in this song, animals included, are all real.  Wendy and her four rescue pit bulls (Maddie, Riley, Lenny and Coco), whom she walks faithfully twice a day, rain or shine, live next door.  Layla and her young son, Vincent, ride by on her bike several times each week. Tammi lives across the street, but the chickens actually belong to her daughter, Jessica.  Melvin, Maisy, Honey and Sweetie all live somewhere around our house and were given their names by Amy and our granddaughter, Jenna.  Harley and Beau are two dogs that live on our street that, as far as I can tell, are best buddies.  Darth Jogger is real, too, but I am too frightened by her to ask her name.
I want to thank my neighbors, all mentioned above plus Burt and Sharon Renshaw (Harley's people) and Kevin Finucane  (Beau's person) for agreeing to participate in the video for this song - which is really a tribute to our new home, which we love.  The wonderful people who surround us and who have been so welcoming are a big reason why this is a great place to live.
Rainbow:  This pandemic has provided LOTS of inspiration for songs, but the one message that I hoped to leave you all with is that, one day, by working together, we will get through it.  In the words of Robert Plant:  "This is a song of hope."
That Cow:  I literally wrote this song one day just to make my grandkids laugh.  I sat on the couch and just made it up on the spot.  We had so much fun making the "Moo-eeow" sounds!  I put it on the record for two reasons: first, so the kids will remember it one day and think of how their grandma and I tried to keep everyone's spirits up when times were tough and, second, because it's ridiculous. An album that has, as it's sole purpose, the intent to lighten up everyone's spirits practically demanded it.
That's about it.  I want to thank you all for listening and for your continued support of all performing arts during this time.  There are a lot of musicians, actors & actresses, live venue support staff, theater sound and lighting techs, roadies, etc. who haven't been able to work for a year now.  If you can, find a way to help these folks out.
Stay safe, everybody!
Dave
The Rules of Christmas
Features "Psyched for Christmas" and "The Story of My Birthday"
When I finished "Full Moon Over Crazytown," I continued writing and recording as the pandemic continued to rage through the U.S.  However, I took a break from the new material one day and revisited my two Christmas tunes:  "The Rules of Christmas" (from 2017) and "The Story of My Birthday" (from 2018).  Since neither had ever been officially released, I decided to remix them.  That got me in the "Christmas spirit," so to speak, so I wrote a couple new Christmas songs: "My Christmas Wish" and "Psyched For Christmas" and packaged them all together for an EP titled "The Rules of Christmas."  
This one is for my family, both immediate and extended.  My best memories of Christmas are those that include you.  There are just too many of you to list you all, and I would definitely accidentally leave someone out, so I'm just going to say "you know who you are" and leave it at that.  If you think that I may be talking about you, just assume that you are correct!
To all of my listeners, I hope that this record brings joy to your Christmas celebration this year and for years to come!
As always, love and thanks to Amy for her patience and encouragement.
Full Moon Over Crazytown
Features "New Year's Eve, 1999" and "About Judy..."
When I started writing this record in January, 2020, I have to admit that I was in a bit of a funk.  The holidays were over, and the whole country was consumed in the whole fiasco of the impeachment of the President.  Little did any of us know that things were going to go from bad to worse really quickly.
About eighty or so days into our quarantine due to the Covid-19 pandemic, I wrote the song "Full Moon Over Crazytown." As I looked back at the other songs that I had written and recorded since the beginning of the year, I began to see something like a common thread emerge.  Not only were many of these songs written and recorded during a global pandemic, they all had been written during a time of extreme political polarization and unrest here in the United States.  I began to see that the new album had a theme throughout:  living through a metaphorical "full moon over Crazytown."  Of course, not all of the songs fit with that concept, but they were conceived in that particular climate and I think that they are good songs, so...they stayed.
I have some people to acknowledge and thank - they all contributed something to this record, whether they know it or not.
Andrew Caravella, Mark Abel, Gary Austin, Casey Stanislaw, Renaud Buffoni, Rick and Nancy Whitman, Ellen and Mike Williams, Penny Patterson, Laura Hall, Barb Prince, Patty Jones, Jim Prince, Mark Prince, Tim Prince, Christine Prince.
Thanks always to my amazing sons and their beautiful wives: Andy & Mary and Sam  & Leandra.
All my love to my gorgeous and talented wife, Amy, without whose support and encouragement this album would not have been made.
"Full Moon Over Crazytown" actually started out as a much angrier song than it ended up being.  I started writing almost "stream of conscious" lyrics about the effects of a pandemic on an extremely polarized society, but ended up with a song about a man who looks out his window at his town, circa 2020, and wonders what happens next.  As I write this, I am seeing the answer to that question right before my eyes as I watch the live news report from Santa Monica, the town where my son and daughter-in-law live, as rioters and looters run amok and the police and national guard struggle to restore order in the wake of the George Floyd protests.  The same scene is playing out all over the U.S.  "Full Moon Over Crazytown," indeed.
So this is the climate from which these songs emerged.  It is intended to be a snapshot of our country in the wonderful year 2020.
"New Year's Eve, 1999" was the first song I wrote for this album.  In fact, I released an early version of it as a single at the beginning of the year - thinking that a song about the year 2020 would have a relatively short window in which it would be relevant.  Then, as things got worse and worse, the song, for me, continued to have more and more layers of meaning.  It absolutely had to be included on THIS album.  I actually wrote another song specifically about dealing with the pandemic, "Love Each Other Through (Covid-19) and released it as a single, too, but I think that it's just a little too "cute" for the album so…
We continually hear the term "The Enemy" being applied to different people and institutions more and more lately, and that kinda got me thinking about what it must be like for a kid growing up these days- wondering just who "the enemy" really is.  I guess everyone has to decide for themselves, but please make an educated decision, and do it before Election Day.
There's a guy at my church who sends out regular emails about church members who are having serious health problems.  One day, he sent one with the subject line "About Judy."  I read that and thought "Hmm…". Everything about this song is a product of my imagination.  And the actual Judy from the email was doing fine last I heard.
I wrote two songs for a songwriting contest this spring.  I was supposed to use the theme "wind."  This was one of them.  To me, I think that the song sums up a lot about the strain that many of us in the U.S. are feeling these days.
"Yummy Yummy Bang Bang."  That was the writing prompt that we were given in the songwriting group that I'm in.  The guy who suggested it meant it as a joke, and apologized, but the deed was done.  I know of at least one other guy in the group besides me who was really happy with the song he wrote for this prompt.
As for me, I looked to The Sweet for inspiration on this one, particularly their glam rock gem "Wig Wam Bam."
"My Baby Wants To Party" is a song that you'll either get or you won't.  If you don"t get it, then I can proudly put it next to Springsteen's "Born In The USA" and consider myself in good company.  I wrote and recorded it around day 90 of quarantine.  
"What's Best For You" is a love song, of sorts. Unrequited love, to be specific.  My songwriting prompt this time around was "The Wrong Man."  So I decided to approach it from this angle.
In 1980, right before my senior year of high school, my Dad's job transferred him from Texas to Chicago.  It was a tough time for me, but little did I know that, on my second day there, I would meet one of my best and closest friends.  "Learn To Love Chicago" is about and for my buddy, Mark. Here is how my wife describes how she hears my conversations with Mark:
"Van Halen, Van Halen, Van Halen, Van Halen Fair Warning, Hottie Maples twins, Van Halen." 
"The Wind, The Mountain and Me" is the other "Wind" song that I wrote for the contest.  It was fun playing the harmonica on this - kinda made me feel like Springsteen.
I have said many times that I just write the songs that God gives me to write.  As this album was nearing completion, I was concerned that, perhaps, the overall feeling of this album was too dark.  So I was really hoping that he would give me a song of hope:  one that expressed how I want to feel about our world right now.  He gave me "When The Well Runs Dry."
"This World or In Heaven" is a song that could be interpreted in a lot of ways.  Pick one that works for you.
This pandemic has been tough on us all.  Most have it much tougher than I do.  Making this record was my escape and my emotional release valve and, as I was working on it, I thought of all of you and tried to remember that no matter who we are or what we believe, we really are all in this together.  Take care of each other.  See you soon.
Add text
Wheels In The Rain
Features "Uptown," "Another Train" and "My Brothers and Me"
Usually an artist/band will issue a re-mastered version of their classic albums several years after the original release.  Why am I re-releasing "Wheels In The Rain,"  an album that has certainly not achieved "classic" status, less than a year after I released it the first time? Inquiring minds want to know! 
In December, 2019, I released the album "Wheels In The Rain" for the first time.  I realized, too late, really, that releasing an album three weeks before Christmas was a bad idea.  No one really wants to hear a bunch of indie pop/rock/country (pick a genre, cause I can't!) songs at that time of the year.  So, despite the fact that I believed the album to be my absolute best songs thus far, it was ignored  on a massive scale.  I don't even know if my own brothers ever listened to it, and I wrote a song about them!  Anyway, the whole experience was disheartening, to say the least.  I dusted myself off, however, and dove right into writing the songs that would end up as the "Full Moon Over Crazytown" album.
However, I could never shake the idea that "Wheels In The Rain" deserved a better shot at success, though.  I really thought that there were a lot of good, maybe even a few great, songs on the album.  So, when I opted to change music distributors in the summer of 2020, I saw a chance to give it another shot.  So I pulled up the master recordings one day and...whoa!  
I had learned a lot about making records in the process of making "Crazytown" and, when I listened to "Wheels…" I could hear some problems.  Problems that were beyond my abilities as a producer/engineer just a year ago. Problems that I could definitely fix now.   So...I rolled up my sleeves and got to work.
This album contains the same songs as the original, but each one has been completely re-mixed and re-mastered.  Some songs were disassembled and put back together completely.  So, while it is the same album - it's not the same album.  I am completely aware that it still may be ignored.  After all, it's hard for people to get excited about something that they think they've already heard.  Sometimes, you can only get one shot at their ears.  However, now I can look these songs in the eye and say that I gave them a fair shot.
Below are the original liner notes for "Wheels In The Rain."  Italicized stuff is new info for the 2020 version.
David Prince, September 2020
During the process of making this record, my wife and I left our home of 21 years in California and relocated in Richland, Washington.  While it was very difficult to leave our dear friends and one son behind, our new life and surroundings have been a great inspiration to me, as an artist.  So I would like to start by thanking our wonderful new neighbors here in Richland for coming to my shows and encouraging me throughout the process of creating "Wheels In The Rain." 
I would also like to thank, as always, my beautiful wife, Amy, for sharing this new adventure with me and for being so supportive of my work on this - especially when I would disappear into the Boatshed for hours...and hours...and hours.
I want to thank my longtime friend and partner in all things musical, Casey Stanislaw, for his continued friendship and for being just a phone call away when I want to bounce an idea off someone.  Casey is a skilled songwriter, as well, so check him out:  he writes and records under the name KCD.
Thanks to my family!  Our brood is too large at this point to name them all, but they know who they are and that they are loved.  Thanks to my brothers: Jim, Mark and Tim, for letting me write about them in "My Brothers and Me."
I will, however, thank my sons and their families:  Sam and Leandra back in California and Andy, Mary, Jenna and Quill here in Richland.  Your fingerprints are all over these songs, and I thought of you all constantly as I worked on this record.
Most of all, I want to thank God for leading us here and giving us the courage to do it - and blessing us beyond belief in the process.
So...a few notes on these songs.  If this doesn't interest you, just skip this part and keep listening.
"Fast Mama" was the first song written and recorded here in Washington - maybe a week or two after we arrived.  It was written in response to the prompt "Fast" in the songwriting group I belong to.  That's about it.  It's just a loud, fun tune to open the record.
"Uptown" was an unusual song for me, in that the music was conceived and recorded first (that almost never happens with me).  I thought up the riff on one of my many walks around our new neighborhood and came home and recorded the track.  Eventually I wrote the lyrics based on our experiences in our first month of living here.  It's all true.
"The One I Loved" was inspired by my t-shirt drawer.  I was getting dressed one morning and thinking about how every one of these t-shirts was, at one time, my absolute favorite, only to eventually be replaced by a newer, cooler one.  The song doesn't actually express that, exactly, but that's where it started.
"Another Train" was the first song I wrote and recorded for this project and one of two that was recorded back in California.  It was written in my music classroom at Rancho Verde Elementary while I waited for my students to complete their standardized tests and come to band class.  It was one of those extremely rare cases where the lyrics came incredibly fast - the whole song was completed in about a half-hour.  The recording was a completely different story - this is one of the most complex productions that I have ever attempted - I think the final track count is something like fifty individual tracks (for you recording enthusiasts out there).  Didn't "Sergeant Pepper" only use something like sixteen tracks?  Anyway, the song is my biography in a five-minute song.
"The Laundry List of the Dirty Deeds I Done" was another songwriting group exercise. I mentioned to Amy how I just didn't know what to do with this weeks prompt, which was "Laundry."  We had been watching Ken Burns's excellent documentary series, "Country Music," at the time.  She started brainstorming and, before I knew it, she said "the laundry list of the dirty deeds I done."  I thought that it was a hilarious title and that I had to write THAT song.  My wife is brilliant, and is NOT the person described in this song.
"Robot Heart" was one of the funnest songs to write.  It was another songwriting prompt:  "Robot," and, again, I had no clue how to approach it.  I was in the shower when I thought "If I only had a robot heart…"  Boom!  Incidentally, this song, along with "The One I Loved" and "The Horse You Rode In On" were all written in the same two days, which never happens, at least for me.   
"The Horse You Rode In On" was written in response to a couple of frustrating events that happened around this particular time.  Normally, I am a pretty easygoing guy, I think, but I was pretty angry on this day, and I wanted a way to express that anger without actually saying what was going through my head.  Maybe you have felt the same way at one time or another…you're welcome.
"Up and Away" was an attempt to describe an actual moment in time.  The story actually happened exactly the way I described it in the song.  I thought that it was a beautiful moment and a great example of the kind of father that my son is, and I hope that I captured it.
"My Brothers and Me" actually started as a poem.  I was listening to Mike Viola's latest album, "The American Egypt," pretty much constantly at the time, and I have always admired his lyrical phrasing.  Anyway, I had this poem and an idea for a song and I kinda thought that maybe it should be a ballad.  However, a five verse ballad would easily run into a ten-minute song.  That's a problem.  So I opted to do something I've never really done:  emulating another song.  If you can guess which one it was, you win my undying admiration.
"Little Boy" was written as George, my cat and little buddy of fifteen years, was in the last days of his life.  He was really too weak to come down to our bedroom, where he would normally sleep every night, so he was slowly fading away down the hall while I lay there in bed wishing that I could do something to help him. So...the song started there and then went another direction.  I couldn't even bring myself to listen to it for at least a couple months after I recorded it, but now I think that it's one of the best songs on this album.
"Wheels In The Rain" is another song written about an actual event.  It happened pretty much exactly the way I described it in the song.  It was such a special night that I wrote a lengthy essay about it as well (look on my Facebook page if you want to read it). It's really a song about how, even after being married for thirty-five years, my wife is still my best friend.  This is one of my all-time favorite songs that I have written - but the original recording was a complete mess.  It's another huge production, and there were just too many voices struggling to be heard.  This song was completely reconstructed - parts were re-recorded, parts shuffled all over the place - it was major surgery!  I wasn't willing to give up on it until I got it right - the song and my wife deserved my best work.  So, yeah, I started working on this song about a year before I finished it.
My apologies to Joel and Alyssa for cutting your parts.  You guys played wonderfully - I just recorded you poorly.  Now there's a pandemic, so I had to replace your parts with virtual instruments.
"The Long Parade" started at a traffic light in Apple Valley, CA.  It was our last week of work as teachers there and our move to Washington was imminent.  As I sat there, I thought of how many people that I had to say goodbye to that week:  students, colleagues, dear friends and family.  I actually said to myself out loud "It's just a long parade of goodbyes, and I'm the grand marshal."  I dictated the chorus into my phone as I drove to pick Amy up from work.  Obviously, this song is a farewell to all those people who were such a big part of our lives for many years, whom we still miss every day.
So, here it is:  "Wheels In The Rain."  Like I said in "My Brothers and Me:" 
"Me, I wrote some songs and hoped that someday they might mean      something to someone…"
I hope that someone is you.
Until next time,
Dave
dd text
All The Colors of The Light
Features "I Just Can't Wait To Be King," "The Millennial Song," and "Argument on Facebook"
"All The Colors of The Light" is my third album in as many years, but this one seemed to take shape more slowly than its predecessors.  I'm not entirely sure why.  Perhaps the unexpected success of "The Edge of California" and the single, "Bear Valley Road," caused me to be a little more selective in my material selection.  I don't know.  I do know that I wanted this record to rock a little more than "Edge of California," and I think it does.
The songs on "All The Colors of The Light" are not presented in the order in which they were written.  In fact, "Sinking Ship" was written just a couple of months before the album was finished.  I know that there will be some folks who want to make "Sinking Ship" into a political song.  That's fine with me, but that was not my intent.  The song is much more about my personal life than anything else.  In fact, "The Captain" is actually an amalgam of two people, both of whom are, sadly, real people.
The song "All The Colors of The Light" was inspired by Jason Mraz's 2018 documentary film:  "Have It All, The Movie."  I was one of about three people who went to see it in our local theater the one night it played.  I was incredibly impressed by all of the people in the film who came together to help kids be involved in the arts.  There was one scene in which the whole cast was performing a choreographed number and I thought "Wow, I can see all of the colors of the rainbow in that crowd - people of all races, sizes, shapes, ages…"
I wrote most of that song on my way home from the theater that night.  If you want to see the movie, it's on Amazon right now.
"The Millennial Song (What's The Deal With All This Kale?) was my attempt to poke fun at some of the characteristics of the millennial generation without being mean about it.  One of my friends called it my "Get off my lawn!" song.
"Leaving California" is kind of a companion piece with "Sinking Ship" in that it deals with my impending retirement from my day job as a music teacher - one that I've had for 32 years.  I wanted to contrast the good vs. the bad elements of living in Southern California and my feelings about leaving after all this time.
"No More Growing Up Today" was written about my granddaughter, and the fact that she (and all kids) seem to grow up in the blink of an eye.  It's kind of a "Nothing Gold Can Stay" song.
Add text
The Edge of California
Features "Bear Valley Road" and "Alexa"
The Edge of California somehow feels a little more biographical than some of my other records.  I don't know why.  I certainly don't spend my evenings talking to my Echo machine, nor do I regularly call in sick from my day job.  I guess it feels that way because some of the songs come from a deeply personal place - and are also closely tied to the town in which I have chosen to live these last twenty years - but we'll get to that later.  I thought, on the eve of its release, that I would sit down and write a few thoughts on the songs:  where they came from and what they mean to me.
The album starts with "Bear Valley Road," my ode to traffic in a town that has outgrown its infrastructure.  I'm not sure that every town has one, but I'd be willing to bet that most towns the size of mine do - a main thoroughfare that is way over-taxed.  That's Bear Valley Road.  It runs east - west from Adelanto through Victorville and Apple Valley and, until recently, there was really no other way to get anywhere without getting on that road.  It was your basic traffic nightmare.  All of the stuff I describe in the song are things that I have actually experienced in my daily travels.  
The second song, "The Edge of California, Part I (The Last Thing That L.A. Needs), has its origins in one of our annual trips north to Idaho and Washington to visit family.  We were crossing the state line from Calfornia into Nevada and I osaid to my wife, Amy, "Here we are on the edge of California."  I had the whole story for the song almost immediately.  I could picture that kid standing on the side of the road, looking to hitch a ride into L.A. and experiencing that moment where youthful dreams and self-doubt collide.  Incidentally, the line about Dan Tana's - that's a real place: a little Italian joint right next to the world-famous Troubadour club in Hollywood.  According to several sources, including Don Henley and Glenn Frey, the Eagles' song, "Lyin' Eyes" was inspired by and written there.  I have eaten there once - It's a cool place and the food is excellent, too.
Next up is "You and Me," which, I think is a pretty cool little powerpop ditty about regret.  This song (as well as most of the songs on this record) was written for the Songwriting Game group that I play on Facebook.  It was started and run by Jose Gálvez, a guitarist/songwriter from Pasadena best known as a member of Ozma, an excellent band from the early-mid 2000's (they are mostly defunct now, but reunite every once in a while for a local show or the Weezer cruise).  Anyway, the "game" works like this: every two weeks we get a verbal prompt, the use of which is optional.  The members then have two weeks to write a song, record it, and post it to the group.  Miss a deadline and you're out until next year.  Thankfully, they aren't too strict on that, although I haven't missed a deadline yet.  That's not to say that everything I have written for the game is good (otherwise this album would be much longer), but I really wanted to see if I could do it: write a song every two weeks.  It is an amazing creative exercise and motivational tool and I am extremely thankful to the people in the game for helping me continue to exercise my creative muscles.
Anyway, the prompt for "You and Me" was "morning."  Now I had actually written a song called "Morning" years ago - I think I wrote it when I was in college.  I remembered the opening verse and melody, but that's it.  I looked for my notebooks from that era but I couldn't find them.  So there I was: with that verse and melody and I just wrote another couple of verses and a chorus.  Interestingly, I eventually found the original "Morning" song and, aside from that first verse, it is drastically different.  I also must admit that, as a guitarist, my skill is somewhat limited, and I had kinda run out of musical ideas for the last break in this song, so I called up Joshua "Turtle" Salazar: a former student who is an outstanding jazz sax player, who came over one day and, while we were there to make music, spent a lot of time catching up with eachother's lives.  It was a fun day, and his solo on this song was just what it needed.
"New" is one of my absolute favorites on this record - for several reasons.  Late last year my son lost his beloved dog after a long battle with lymphoma.  He and his wife loved that little dog, and fought for over a year to save her.  When she died, I know from personal experience that the loss just feels terrible - especially when you put everything you had into the fight, you know?  So, I was trying to write a song of comfort for Sam and his wife, Leandra.  I was talking to my other son, Andy, about this and he said "Read Revelation 21 - that might help."  The whole chorus of the song is right there, almost word-for-word, in that chapter of the Bible.  The verses are fictional, but tell I story that seems completely real.  I didn't end up with the song I intended to write, but I wrote the song that God wanted me to write.
.
The other reason that I really like "New" is that it gave me a chance to work with Anji Lopez-Rosende, a former student of mine and recent UCLA graduate in music, who played violin on this song and "Alexa."  I had spoken to Anji about playing on the record, but we hadn't really set a time or anything.  One day, I played an early mix of the song for Amy and she said "I hear strings on this."  My wife is not a trained musician, but she is a great singer and, after living with musicians for over thirty years, has some pretty good musical instincts.  This one was right on the money.  Anji called that day and she was in the studio the next.  We were able to create a whole string section with just one really talented player.
"The Home Team" was written based on the prompt, "empty house."  Looking back on it now, I thing it was Amy who, whilst brainstorming ideas, said "empty house, empty street…"  The song itself is pretty straightforward, I think:  the kids are both grown and gone.  All that's left in our "empty house" is the original two that started it all:  the home team, and we're fine with that.
"Beautiful Day" literally came to me on, of all places, Bear Valley Road, stuck at one of those fifty red lights.  Almost the whole song.  I was listening to a lot of Jason Mraz at the time, and I wanted to experiment with some different rhythms.
Rod Bowen is my next-door neighbor, and he was kind enough to haul his congas over one evening to add a little Latin touch.
On my last album (We've Got It Good), I wrote a song called "November" about my reaction to the last presidential election.  "One More Thing" is kind of a follow-up to that.  Josh added a killer sax solo to this one, too. Maybe I'll write another one someday and call them the "Trump Trilogy."
"Alexa" is another song written for the Songwriting Game.  The prompt was "echo."  This one was really fun to write and I considered adding some recorded dialogue from my "Alexa" for kicks.  Then I kinda thought that Amazon may have some kind of copyright on the "Alexa" voice, so I abandoned that idea.  I also thought that the song would be funnier if I played it completely straight, kind of like Jackson Browne's "Rosie."  Anji added the violin on the first break and at the end, but it kinda sounded incomplete, so my dear friend and veteran of countless pit orchestras, Amber Sandlin, came in and turned it into a duet.  Anji's got the high part - Amber the low one.
The songwriting prompt for "Sick Day" was "Sick," and I originally wrote and recorded a version of this song that was more along the lines of Led Zeppelin's "Sick Again."  Amy heard the original and said something like "It's gonna be faster, right?"  She was correct again.  I was heavily influenced my Ferris Beuller on this one.
While listening to a version of "The Edge of California," Amy asked "Is the character in that song you?"  I said that it wasn't really, but that got me thinking "What if it was?"  So I wrote "The Edge of California, Part II (Apple Valley Is My Home)" based on the idea that I was that character and what happened after he crossed the state line.  Those who know me will recognize that a lot of this song is purely autobiographical.  The strings on this one are all Amber, who played three separate parts and then I spiced 'em up in the mix. 
So that's it.  Now you have the inside story on "The Edge of California."  Thanks for reading this, and thank you for listening!
Dave